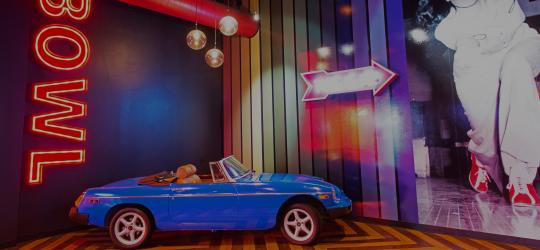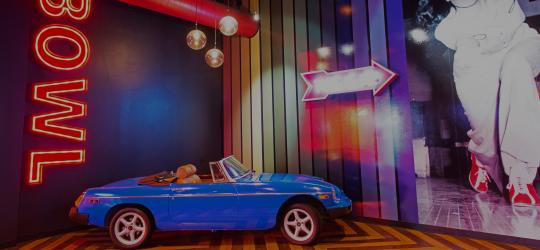 Our Mission STATEMENT
"We strive to be a world-class provider of delightful guest experiences, and to provide a dynamic work environment where talented and ambitious associates will thrive."
OUR HISTORY
In 1997, entrepreneur Tom Shannon purchased the original Bowlmor Lanes and revolutionized the industry. His vision for upscale bowling and events turned Bowlmor into a Manhattan nightlife hotspot and catapulted it onto the national stage, resulting in new locations throughout the US.
In 2013, Bowlmor purchased AMF Bowling Centers. The deal rescued AMF from bankruptcy and expanded Bowlmor's portfolio to hundreds of locations across America.
The next year, Bowlmor AMF launched Bowlero—a dynamic new brand that would take bowling to an entirely new level. The company made headlines again that year, acquiring Brunswick Corporation's bowling center business and uniting two longtime industry rivals—AMF and Brunswick—for the first time in history.
In 2019, we made another big acquisition: the Professional Bowlers Association (PBA). With our partners at FOX Sports, we're reenergizing the PBA and bringing the sport to millions of fans.
Today, the company is now Bowlero Corp—a global media company and the largest owner and operator of bowling centers in the world. Our team is over 8,000 strong, our lanes number over 12,000, and more than 28 million guests visit our locations every single year.
Exceptional Service. Incredible Value. Limitless Potential. Powerful Results.
We are Bowlero Corporation.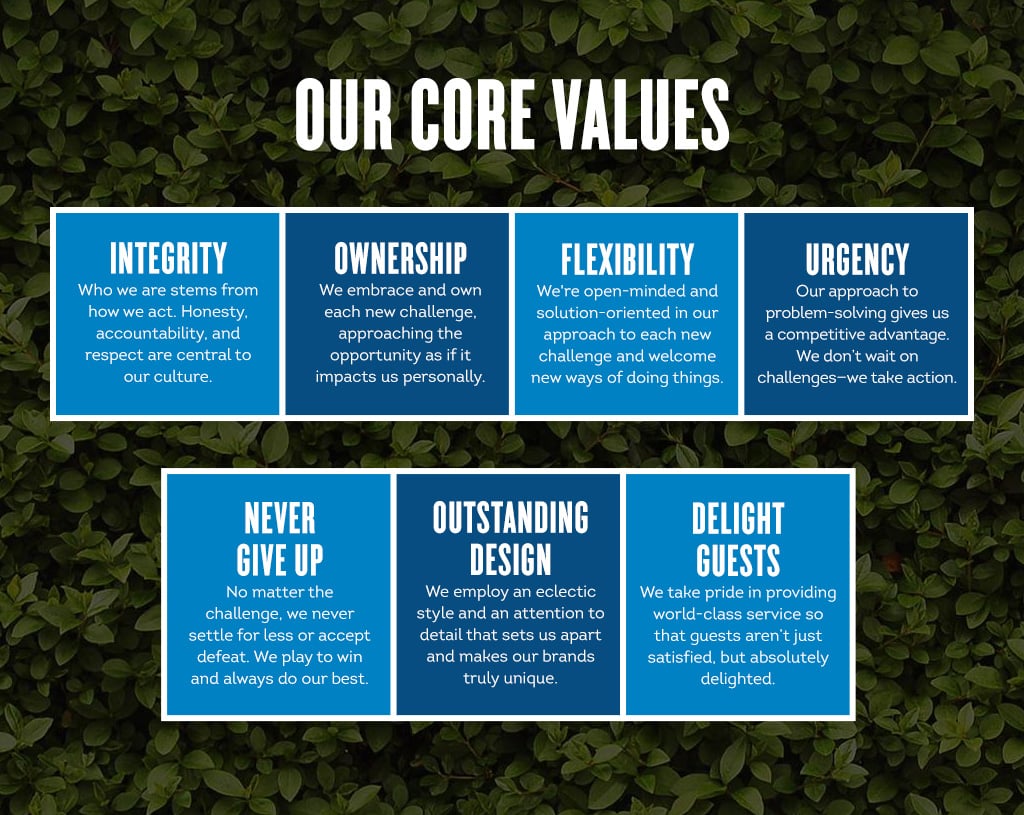 It's the bowling/dining/nightlife experience that's packed with amusing throwbacks and ready to amaze. Bowlero is a blacklight bowling, retro-inspired hangout powered by interactive arcade games, signature cocktails, an outrageous menu of oversized shareables, and... nostalgia. Forget everything you thought bowling could be—and experience the kind of epic fun that only happens when you go Bowlero.

The brand that began a national love affair with upscale bowling entertainment, Bowlmor Lanes combines blacklight lanes and arcade games with a wildly inventive menu and original cocktails to create nightclub-inspired bowling fun. Experience Bowlmor and see why our distinctive bowling lounges are perfect for everything from corporate and special events to date night and family parties.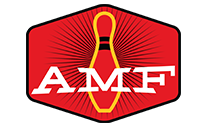 AMF is America's place to play—a modern salute to the glory days of bowling, providing family-friendly fun, league-friendly lanes, and a delicious menu packed with "crave-able" comfort food at centers across the country. Perfect for everyday enthusiasts and committed league bowlers alike, AMF is casual recreation done right.
AMF Founded (1900)
THE UNLIKELY BEGINNINGS OF AMERICAN BOWLING
Bowling's biggest name gets its start in New Jersey as American Machine & Foundry (AMF), a machinery-producing subsidiary of the American Tobacco Company. At its start, AMF manufactures sorting, packaging, and weighing equipment.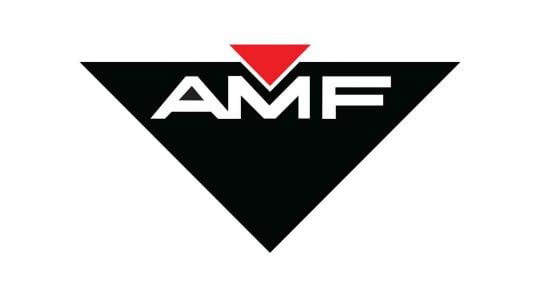 AMF SPLITS FROM AMERICAN TOBACCO (1912)
AN INDEPENDENT AMF EMERGES
The newly independent AMF develops cigar-making machines and patents and leases the machinery, charging royalties, revolutionizing the industry, and establishing a business model that will resurface with the automatic pinsetter.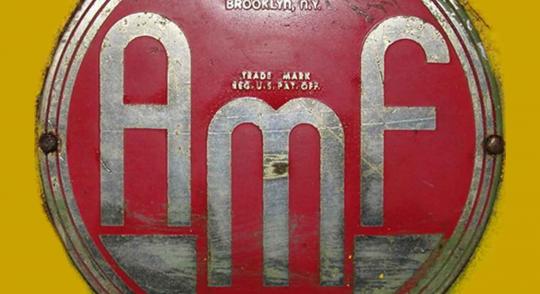 BOWLMOR BEGINS (1938)
BOWLMOR OPENS IN UNION SQUARE
The original Bowlmor Lanes opens in New York City's Greenwich Village. Riding the wave of America's "golden age of bowling," Bowlmor plays host to some of the nation's most prestigious tournaments and notable figures throughout the 1940s, 50s, and 60s, including President Richard Nixon.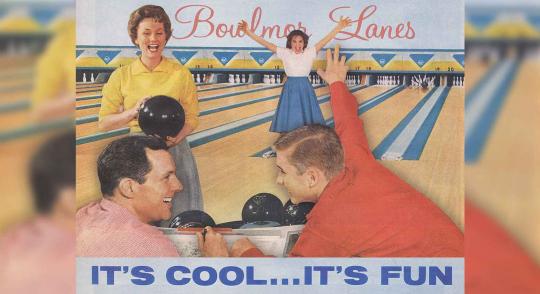 AMF INTRODUCES AUTOMATIC PINSPOTTER (1946)
THE SPORT IS TRANSFORMED
After securing patents and developing prototypes, AMF unveils the first automatic pinsetter at the American Bowling Congress Tournament in Buffalo, N.Y. It's a watershed moment for bowling and for AMF.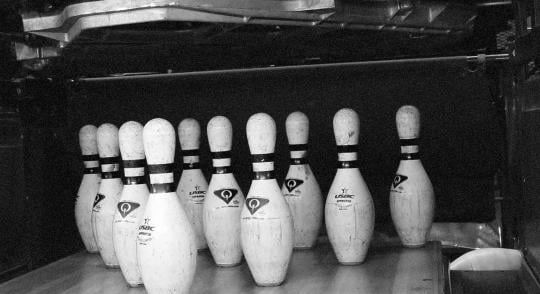 TOM SHANNON PURCHASES BOWLMOR LANES (1997)
BOWLING IS REBORN
Tom Shannon acquires Bowlmor Lanes and turns the Union Square bowling alley into one of NYC's most successful venues, transforming the bowling experience with blacklight lanes, video walls, and gourmet dining. Shannon's upscale bowling model is a hit—and Bowlmor becomes a celebrity hotspot.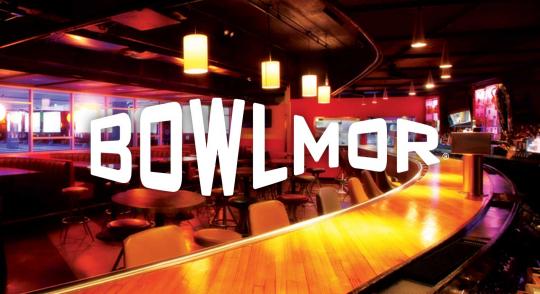 BOWLMOR ACQUIRES AMF (July 2013)
A NEW ERA IN BOWLING BEGINS
After opening an additional five highly successful venues throughout the U.S., Bowlmor purchases AMF Bowling Worldwide. The deal rescues AMF from bankruptcy and forms the world's largest bowling entertainment company, with more than 270 centers and 7,500 employees in the U.S. and Mexico.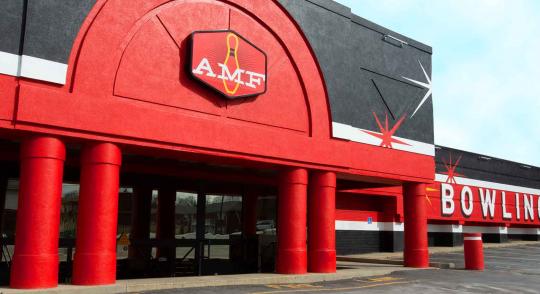 BOWLERO ARRIVES (MAY 2014)
A RETRO-COOL SPIN ON BOWLING
Bowlmor AMF opens the first Bowlero in The Woodlands, T.X. The quirky, edgy, retro-inspired bowling phenomenon combines blacklight lanes and arcade games with inventive eats and old-school décor. Debuting to rave reviews, the brand quickly expands in Texas, California, and select U.S. markets.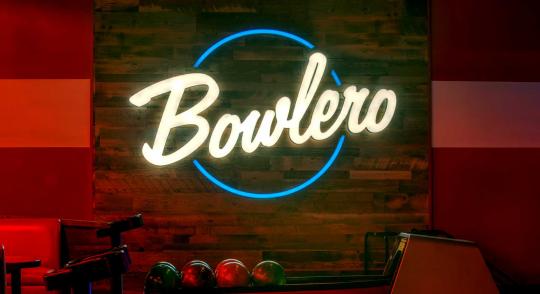 BOWLMOR AMF ACQUIRES BRUNSWICK BOWLING (SEPT 2014)
THE BIGGEST PLAYER GETS BIGGER
Bowlmor AMF acquires the Brunswick Corporation's bowling centers business, expanding its North American presence, absorbing the only other major industry competitor, and ending a decades-long marketplace rivalry.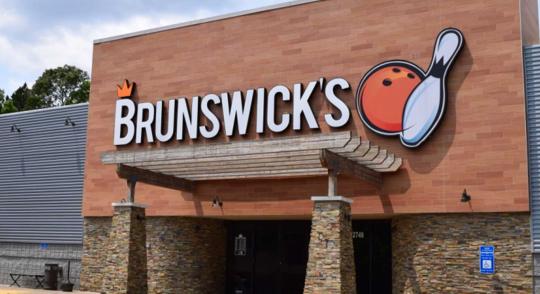 BOWLMOR AMF AND ATAIROS JOIN FORCES (JUNE 2017)
NEW PARTNER; NEW POSSIBILITIES
Strategic investment firm Atairos strikes a deal with Bowlmor AMF and acquires a substantial ownership position in the company, focusing on long-term growth and continued expansion.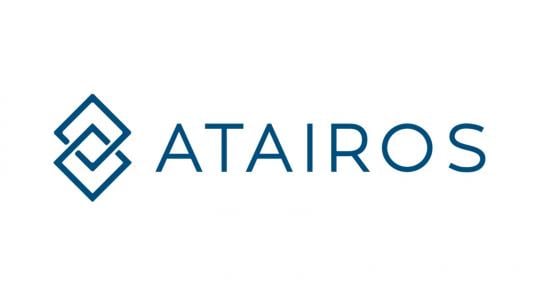 BOWLMOR AMF BECOMES BOWLERO CORP (JAN 2018)
THE NEXT CHAPTER BEGINS
Bowlmor AMF kicks off 2018 by adopting a new corporate identity, officially changing its name and brand to Bowlero Corporation.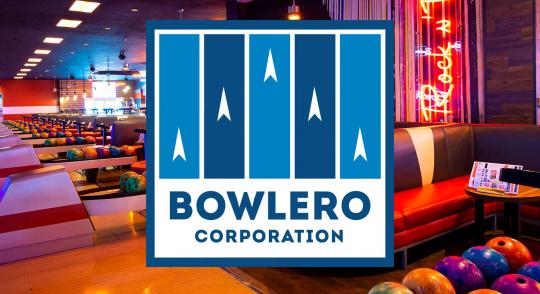 BOWLERO CORP ACQUIRES THE PBA (SEPT 2019)
A NEW ERA IN PRO BOWLING
Bowlero Corp purchases the Professional Bowlers Association (PBA) and continues its multiyear television partnership with FOX Sports to bring bowling to millions of fans throughout the US and across the globe.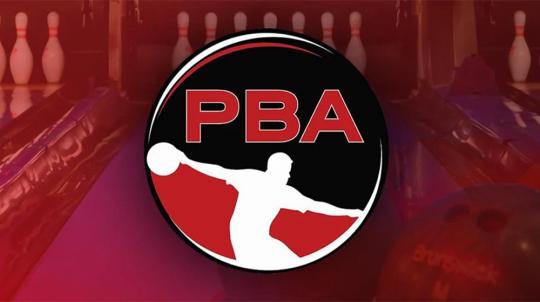 BOWLERO BEGINS TRADING ON THE NYSE
BOWLERO GOES PUBLIC
On December 16, 2021, Bowlero Corp. announced that its Class A common stock and warrants will begin trading on the New York Stock Exchange under the symbols "BOWL" and "BOWL WS", respectively.