Who We Are
Creative. Intelligent. Driven. Those are just a few of the qualities embodied by our all-star corporate team.
We're a diverse group of associates representing various ages, interests, backgrounds, and levels of experience. But the one thing we all have in common is an unwavering commitment to excellence—performing our best to bring world-class entertainment to our guests.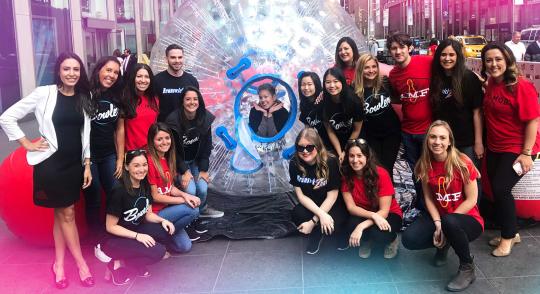 WHAT WE LOOK FOR
Total rock stars. We're on the hunt for initiators, problem-solvers, and creative "can-do" professionals who are ready to work hard, be bowled, and have fun.
We want honest, ambitious, thoughtful leaders who know that sometimes the best ideas come from the most unlikely sources. Think that's you?
WHAT TO EXPECT
We're a billion-dollar company with the soul of a start-up, which means we're a tight-knit team that moves quickly. Each day brings something new and unexpected—and this is where we thrive. We dream big and so should you. If you're ready to collaborate, innovate, own your projects, and think outside the lanes, then it's time for us to talk.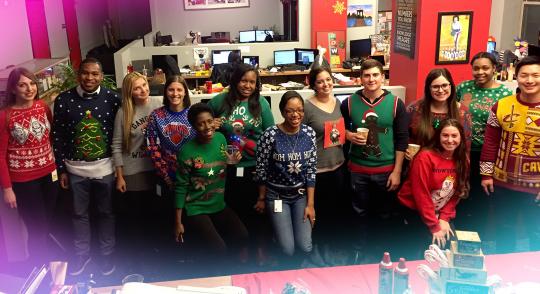 Benefits & Perks
UPWARD MOBILITY
Bowled careers start here—and career advancement is the proof. Last year alone, more than 25% of Bowlero's corporate staff received internal promotions for a job well-done.

COMPETITIVE COMPENSATION
We offer industry-leading compensation to attract the best and brightest in the marketplace. Enjoy competitive salaries, exceptional benefits, and a friendly work environment where you can thrive.

COMPREHENSIVE BENEFITS
When you're worried about health, you can't focus on wealth. That's why we offer robust benefit packages that include health, dental, and vision, in addition perks that make life easier and more rewarding, like flexible spending accounts, 401(k) plans, and commuter savings programs.

MISSION & CULTURE
Our company culture reflects our commitment to world-class entertainment. We're more than just coworkers; we're a tight-knit community of colleagues and friends. Join a team that works hard, plays hard, and enjoys some seriously fun perks (like discounts on bowling, parties, and other good stuff).