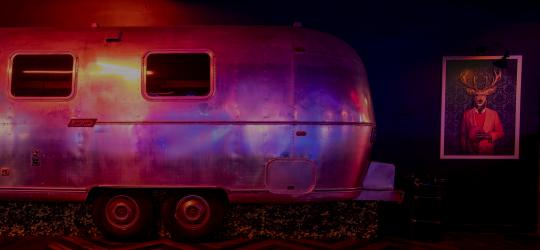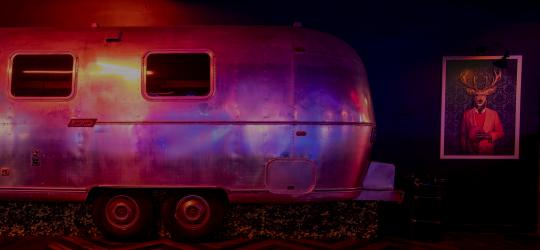 PRO TIPS FROM OUR LEADING EVENT PLANNERS
This just in: the holidays are a crazy busy time. And with end-of-the-year reports and other urgent deadlines on the horizon, the prospect of planning and hosting a major event for your office can loom large. So how do you make it easy to throw the ultimate office holiday party for your team? Bring in a professional, of course.
To guide you in your pursuit of party greatness, we've tapped Bowlero's most experienced and "in-the-know" event planners, to help you perfect your next holiday celebration. Check out their pro tips below and turn your next so-so party into something strikingly unique.
Tip #1: Start Early.
Local venues fill up quickly—especially those that offer distinctively entertaining amusements like bowling, arcade games, laser tag, and inventive menus (our Bowlero locations across the country can all attest to this). It's never a fun experience when you discover that your ideal venue has a months-long waiting list, so save the procrastination for another day and start planning now. Plus, you can usually get special deals on your holiday party the earlier in the season you decide to book. (If you're just starting to plan, take advantage of our special early booking offer.)
Tip #2: Cater to Your Office's Resident Foodies.
Great food makes for a great party, so when deciding on a place to host your next event, make sure you've got a killer menu on hand to appease the discriminating tastes of even your most finicky guests. We've perfected the art of outrageous menu creations like our infamous 6-lb, 14-inch-round Behemoth Burger, our Instagram-worthy Pizza Cake, or our amazing, 120+ ounce shareable cocktails.
Tip #3: Shake. Things. Up.
Sure, traditions are great, but sometimes it's better to rethink your routine. This year, forego the annual company snoozefest—err, we mean, dinner—or that cringe-worthy conference room office party. Instead, plan a holiday celebration that encourages people to really interact with each other (not just smile and nod politely)—one that gets the endorphins flowing with activities like bowling or video games or laser tag. Nothing gives you that warm holiday feeling like running your boss off the road in Mario Kart or letting your office crush teach you how to bowl (after he's bowled three gutterballs in a row).
Tip #4: Time It Just Right.
If the month of December is when your office is firing on all cylinders and your employees are routinely leaving late, you don't have to abandon your holiday party plans altogether. Just consider bucking tradition and hosting your party in November or January. It'll give your employees the breathing room they need to finish the year strong and allow them to actually enjoy your yearly holiday celebration. Best of all, you can lock in the perfect time now and score an exclusive offer for your party. If things happen to change (like headcounts—more on that in a sec), just contact one of our party pros. They can typically accommodate additions to your party guest list and menus if space allows.
Tip #5: Speaking of Headcounts… They Matter. They Really Do.
It may not seem like the most important piece of party info, but ensuring an accurate headcount can have a major impact on your event. Nobody likes it when their party's in full swing and they suddenly realize they're running low on food or that the cake is too small or—gasp—you've invited too many of your besties and now you have to play party bouncer because your venue's at capacity. Our best advice: check twice.
Tip #6: Have Someone Else Do the Tough Stuff.
You've got enough to worry about (job, friends, family, that judgmental, "I need more cuddles" look that your cat's been giving you lately); sometimes it's just easier to let a skilled party professional take care of all the details that go into planning an event. Our venues specialize in party planning and have certified staff ready and willing to make your party dreams come true.
That's it! Follow these six simple tips when planning your next event and you should be set for a holiday party that you and your office amigos will remember fondly for years to come. And, if you really wanna make sure your party is a total win, just hit up our rock star team of party planning pros—they'll be happy to engineer your next awesome event! Get in touch with them today and begin planning your celebration—in-person, by phone, or online at Bowlero.com/holiday or Bowlmor.com/holiday.